BRIGHT PINK POM POM FLOWERS WITH LIGHT FRAGRANCE LINE THIS TREE IN EARLY SPRING!
The Japanese Kwanzan Cherry Tree is beloved for its light pink flowers in early spring that look like sweet peonies!
With fully double flowers, the Kwanzan Flowering Cherry Tree lights up the landscape and puts out loads of beautiful blooms for all to enjoy. In the early spring months, clusters of pink flowers will explode all over this tree's branches. The pink blooms have 2 layers of petals that give them a showy 3D appearance and last for weeks at a time.
The Prunus serrulata Kwanzan Cherry Blossom tree is known for being interesting through all 4 seasons of the tree. The flowering tree has dark green leaves through the spring and summer growing seasons. As soon as temperatures start to drop in your area you will notice the Kwanzan cherry tree leaves turn to a flaming fall color. The green leaves turn to shades of a bronze color with red overtones to signal the start of fall and winter.
Plant this tree where the deep pink double blossoms can be enjoyed. It is an excellent choice as a street tree in your landscape, planted in groups of 3-4, or planted near flower beds where the shade can be relished. You can see these beautiful trees shown off every year at the annual cherry blossom festival in Washington, DC.
KWANZAN CHERRY TREE CARE
The Kwanzan Cherry Tree Zones are perfect for gardeners who live in the United States plant hardiness growing zones 5-9. This flowering cherry tree is extremely cold hardy and can survive temperatures down to -10 F. Full sun is best for the blooms to show off during the flowering period. Partial shade planting sites are tolerated but flower production may be limited.
The Kwanzan Cherry tree size can get up to 30-40 feet tall and wide at maturity making it a very large tree. This also gives it wonderful shade tree qualities so anyone can enjoy a nice afternoon nap basking in the Kwanzan Japanese Ornamental Cherry's canopy of shade. The Kwanzan Cherry tree growth rate is up to 1-2 feet per year once established.
You may need to perform Kwanzan cherry tree pruning to help shape the tree to your desired look. It will grow in an upright, vase shape naturally but pruning the branches will actually help to produce even more flowers during the active growth period. In late spring after the specimen tree has finished flowering, prune back any dead or diseased branches. Pruning later than this can cause a loss of flowers for the next season.
Planting Kwanzan Cherry Tree
As soon as the tree arrives you should remove it from the shipping box and water it thoroughly. When you are ready to plant, dig a hole at least twice as large as the root ball. Place the roughened-up root ball into the planting hole and backfill with native or amended soil like our Acidic Potting Soil for best results. Compact the soil to ensure there are no air bubbles in the hole. Water the tree thoroughly for the first year until a strong root system is established. Once established, the tree is drought tolerant. A thick 2 inch layer of mulch around the root zone/base of the tree will help to retain moisture during the active growing season. You can apply Kwanzan cherry tree fertilizer annually to help with flower production and to set a good growth habit.
Do Kwanzan Cherry Trees Produce Fruit?
The Japanese Flowering Cherry Kwanzan tree is sterile and produces little to no fruit. Not to fret, the beautiful spring blooms make up for this fact.
Shop the Kwanzan Cherry tree for sale today to add beautiful blooms to your garden in no time!!
Botanical Name
Prunus serrulata 'Kwanzan'
Sunlight
Full Sun
Growing Zones 5, 6, 7, 8, 9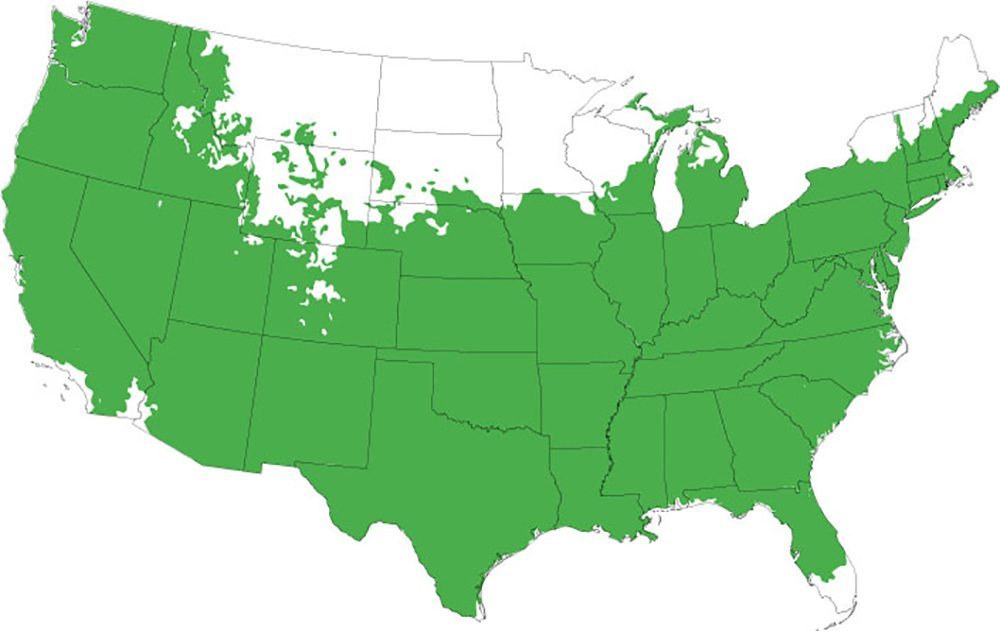 Customer Reviews
Write a Review
Ask a Question
07/28/2022
Christopher C.
Ordered in the mid to late summer.
The trees arrived in good condition with little damage. They were of appropriate size with lots of shoots. They are mid to late summer trees, i expected some transplant shock but they already started recovering. Some leaf damage from bugs but not enough to do permenant damage. Thanks these will be my favorite show in spring.
06/28/2022
willam M.

United States
Japanese Kwanzan Cherry Tree
Tree arrived when as estimated and it was well takin care of. I was preparing a place in the center of what was our pool when i started to dig i hit a boulder about 6'X 3' so i moved it about 3 feet and although there was a lot of rocks in hole i cleared all the rocks and made a hole about 3' round and 3' deep i then screened the soil and placed tree in. watering roots every several inches of soil then i place about 6" of multch. since then i've been watering with miricale grow a couple of days a week.It seems that is growing really good. my Inlaws were Japanese and had this tree at there house untill they had to sell the house. The new owners the cut it to the ground so to honor them i plan to deposit there ashes when the tree blooms and let them live again! Thank you, Bill & Judy maybe we'll do more Bis. as i plan to make this a sitting area
Very well packed and arrived in great condition.. Perfect Plants are a company I will definitely order from again. Thank you.
06/24/2022
Perfect Plants Nursery
Hi Kristine! We truly value your support and happy to hear everything went well with your Japanese Kwanzan Cherry Tree order. See you around.