Shop
White Pomegranate Tree Online
UNUSUAL FRUIT THAT YOU CAN GROW IN CONTAINERS!
The White Pomegranate Tree is a unique and easy-to-grow fruit tree variety suitable for any garden. Some even consider it a rare fruit!
This sweet pomegranate cultivar Punica granatum features white opaque blooms during the flowering period. It has a dense, bushy growth habit that makes an attractive ornamental tree in any landscape. The pomegranate is more commonly grown as a bushy shrub but also can be trained to be a small dwarf tree.
The leaves are deciduous, usually glossy green and dark green colored. The yellow-white flowers of the pomegranate shrub will appear in early spring through summer. The sweet fruit has tons of health benefits and is high in antioxidants. White Pomegranate nutrition names it a good source of vitamins C, E, potassium, and fiber.
The fruit size is up to about 3-5 inches in diameter, about the size of a small grapefruit once the tree reaches full size. The rind is smooth with a persistent, tubular sepal at the pomegranate flower's end. The leathery rind gives the fruit a good storage life. The many soft white seeds (called arils) are surrounded by a white pulp that is inedible. The large pinkish-white fruit pomegranate ripens in early September before the Wonderful Pomegranate variety.
It will take your pomegranate fruit tree 2-4 years to start producing fruit that is big enough to eat the white pomegranate seeds and squeeze the juice. Your beautiful tree will come with baby pomegranates and they will grow bigger and bigger with each growing season until full size. Eating pomegranate seeds and juice tastes sweet and juicy!
HOW TO CARE FOR A POMEGRANATE TREE BOUGHT ONLINE
It is considerably more cold hardy than citrus and only needs 150-200 chill hours; some can tolerate temperatures as low as 10 degrees though. For best results, pomegranate trees should be grown in full sun. It can tolerate partial shade but shade might impair fruit production.
The White Pomegranate variety can grow up to 5-10 feet tall with a 5-10 foot wide branch span at full maturity making it perfect for small planting sites. The medium growth rate of this pomegranate plant lets these trees grow from 12-24 inches per year.
Large fruit production does best in USDA Department of Agriculture plant hardiness zones 7-11. The pomegranate tree zones make it perfect for the southern hemisphere United States weather. It prefers soil conditions with good drainage.
White Pomegranate pollination is not required. It is a self-fertile fruit tree and is also a good cross-pollinator for other fruit trees. The fruit set is cross-pollinated by insects. The plant is vigorous and productive giving plentiful fruits every growing season.
The best time to plant your new fruit tree is in early spring. To plant the pomegranate tree, dig a hole the size of the root ball. Place the tree and backfill the hole to eliminate any air pockets. Choose a location in full sun and apply deep watering every few days to keep up soil moisture. Once established, the tree is drought tolerant.
Apply a layer of mulch to the tree to help retain moisture. A slow-release fertilizer will help boost the tree's growth and good fruit production. These care tips are especially important when it is a young pomegranate tree. Prune pomegranate trees only to maintain desired size and shape, or to remove diseased or dead branches. Pomegranate trees are relatively free of pests and diseases.
Buy our White Pomegranate tree for sale today.
Check out all our fruit and nut trees for sale.
Botanical Name
Punica granatum
Sunlight
Full Sun
Growing Zones 7, 8, 9, 10, 11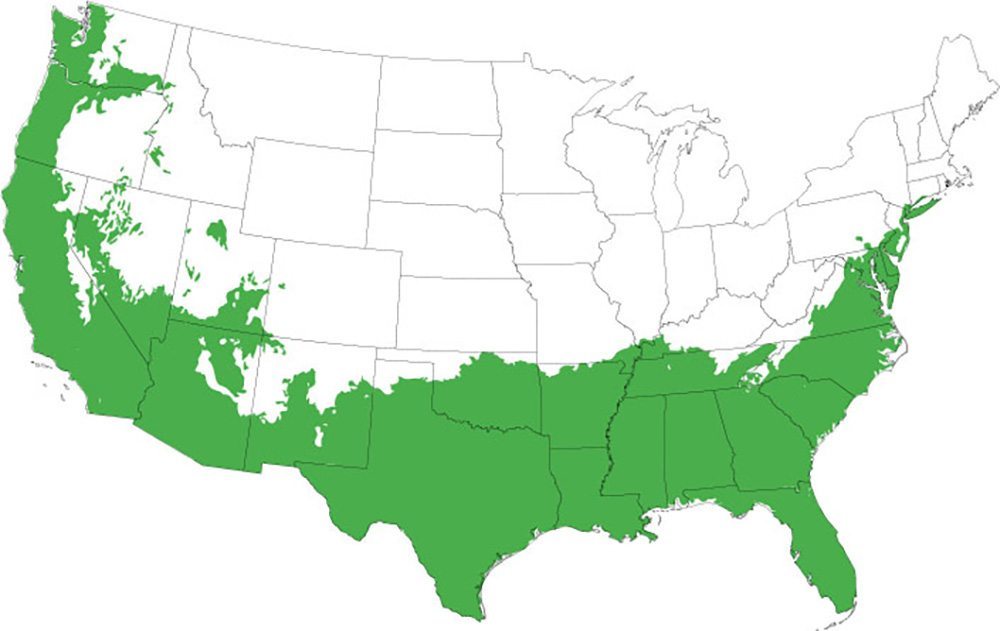 Customer Reviews
Write a Review
Ask a Question
11/19/2020
parriss_island
Just received my 2 white pomegranate that I ordered. They arrived in excellent condition and the packaging was phenomenal! They took the extreme care to keep the plant from getting damaged in transit. I was looking for the white pomegranate because it has more male polinaters that helps other varieties in the event your other pomegranates are not bearing fruit. Mixing varieties of pomegranates helps with this process. Received a 10$ off coupon from the company. I am all for supporting small business, especially in these troubling times.
06/20/2022
Perfect Plants
Wow, we truly appreciate your kind words and are honored you chose us to assist you with such an order. We hope you and your White Pomegranate Tree are doing well and value your continued support. Take care!
I ordered my Pomegranate on a Tuesday and it Arrived by Friday which is perfect for my weekend project. Thanks Perfect Plants. Tree looks nice!
06/20/2022
Perfect Plants
Hi Dolly! So happy to hear everything went well with your White Pomegranate Tree delivery. Hope you enjoy it for many years to come. Take care!