Order Zinner Pecan Tree Online
The Zinner Pecan tree features an exceptionally nice-sized nut known for its aesthetic, golden brown color. Grows great in a pecan orchard or in your yard!

The Zinner is scab resistant and has proven to show good yield even while young. The Zinner's pecan shell is thin and hardy and the tree will produce around 44 nuts per pound at 54% kernel. This is a Type-2 pollinator and requires a Type-1 pecan variety like Caddo Pecan or Cape Fear Pecan to produce pecans.
Pecan tree pollination is done by the wind and it is necessary to have several types of pecans in the area for the best cross-pollination. Carya illinoinensis pecan trees are fun and rewarding fruit trees to grow.
When a mature tree, the Zinner can reach up to 70 feet high and have a 50-foot wide branch span, so be sure to plant this pecan cultivar where it will have room to grow! Recommended for all pecan enthusiasts – beginners and experts!
Growing Zinner Pecan Trees Bought Online
Zinner pecan grows best in many areas of the United States in USDA plant hardiness zones 6-9. This pecan tree grows best in full sun and moist, well-drained soil.
The best time of year to plant a tree is in early spring so it has the whole growing season to establish the extensive root system. A slow-release fertilizer applied annually will help with pecan tree growth and pecan nut production.
These are not bare-root trees, they are rooted in soil in our nursery containers. To plant your pecan tree, dig a hole the size of the root ball, place the tree + root ball into the planting hole, and backfill with soil. A soil test might be necessary to test soil pH and nutrient levels. Water thoroughly with several gallons of water per week the first year of planting.
Prune pecan trees in late winter or early spring to maintain a central leader. Prune back diseased or dead branches. 
Shop the Zinner Pecan tree for sale.
Check out all our nut trees for sale!
Botanical Name
Carya illinoinensis 'Zinner'
Sunlight
Full Sun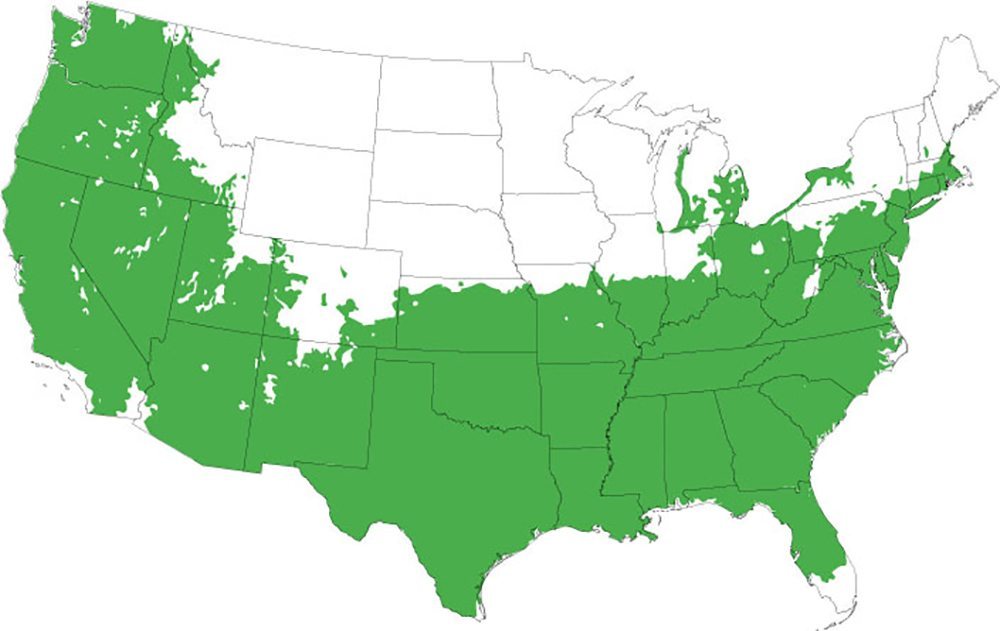 Customer Reviews
I bought two trees. After about three weeks in the ground, one of the trees snapped above the graft point. Looking back, I realized I could've done a better job staking the tree. I contacted PerfectPlantsNursery and offered to pay shipping if they would replace the tree. They were happy to oblige. I received the replacement tree yesterday. It will go in the ground this weekend. Great customer service! Thanks PPN!